The trustworthy of VPN review sites and how affiliate programs affects their opinion
The trustworthy of VPN review sites and how affiliate programs affects their opinion
Over the last years, there have been appearing more and more VPN review sites on the internet. Many of them are in the top search results when searching for "VPN Review" on Google.

When browsing through them and their results I'm wondering why their top 5 results were often the same.

Looking deeper into this, I saw that many of those VPN review sites are using affiliate links, connected to the "reviewed VPN providers".

How does it come that we in 2019 have so many VPN review sites, recommending the same VPN providers? – Is it for making money instead of giving the readers an honest recommendation?
VPN review samples ranking VPN providers with Affiliate links
Below some ranking samples of VPN review sites that are connected to affiliate links.
One example of a "best VPN reviews" looks for like this in august 2019:
1) NordVPN- affiliate link
2) Surfshark VPN- affiliate link
3) ExpressVPN – affiliate link
4) Perfect Privacy VPN- affiliate link
5) IPVanish -affiliate link
Note: In march 2019, a non affilate linked VPN (Mullvad) was on the 5th placed, now replaced by an affilate VPN.

And so the list goes on and on for many of those VPN Review sites.
It doesn't stop there. Also different tech news sites are misusing affiliates for ranked VPN providers!
One tech news site review from april 2019
1) ExpressVPN -> affiliate link
2) IPVanish – affiliate link
3) NordVPN – affiliate link
4) Hotspot Shield – affiliate
5) CyberGhost – affiliate link
6) HotspotShield – affiliate link

Another tech new site review from march 2019.
1) NordVPN – affiliate link
2) ExpressVPN – affiliate link
3) Hotspot Shield – affiliate link
4) PureVPN – affiliate link
5) CyberGhost – affiliate link
6) StrongVPN – affiliate link
7) IPVanish – affiliate link
Effectively this is paid advertising for the news magazines.
If you search yourself on the internet you will soon find samples of the sites I'm mentioning above.
The Affiliate programs
Looking into those Affiliate programs, the VPN providers are advertising about how much money you can earn by recommending their VPN services. Promising a lot of money to be earned. See some screenshots below.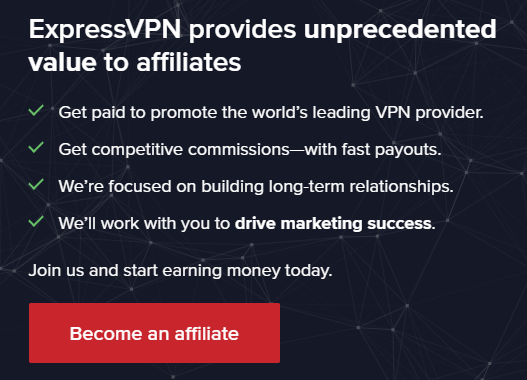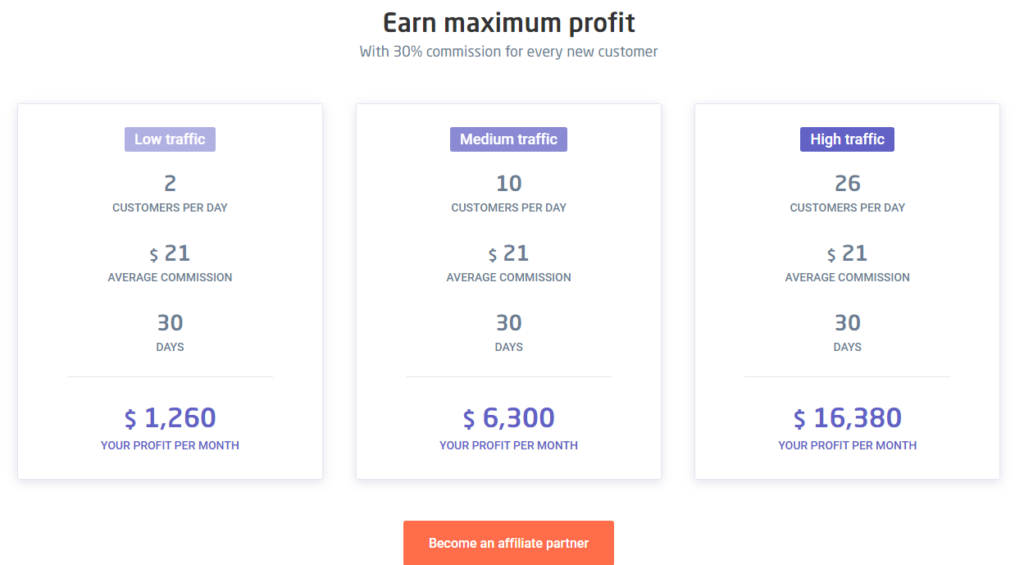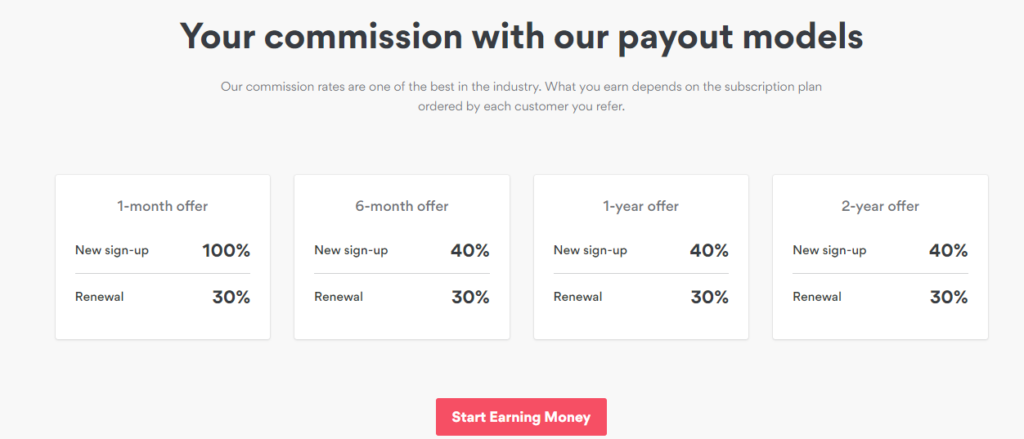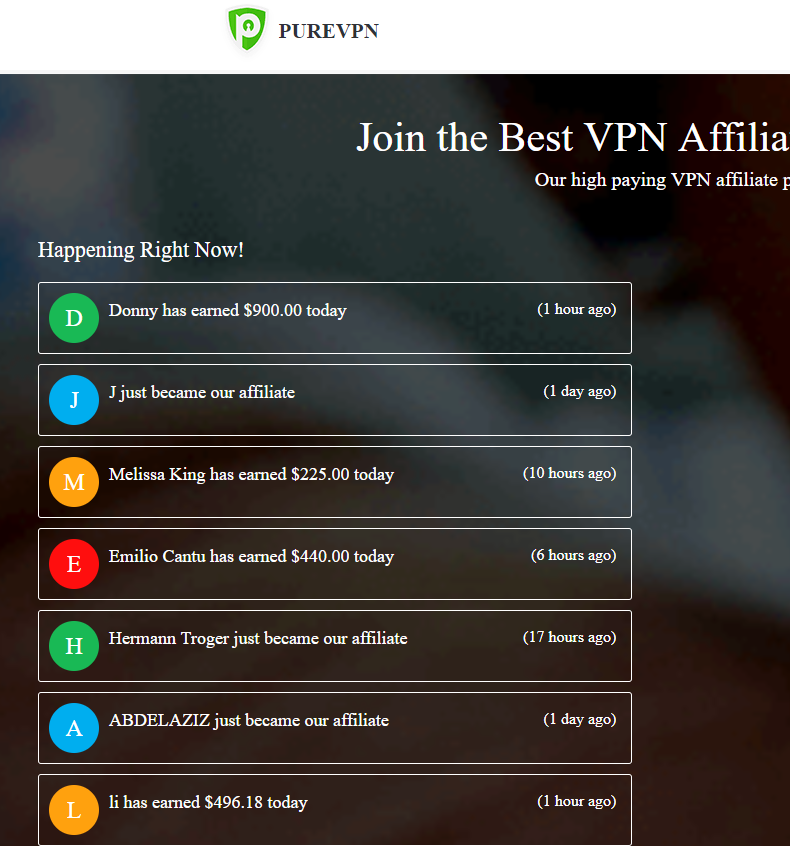 Below some examples about how Surfshark VPN is promoting it's Affiliate program on their homepage with the slogan "Join the best VPN affiliate program". (august 2019)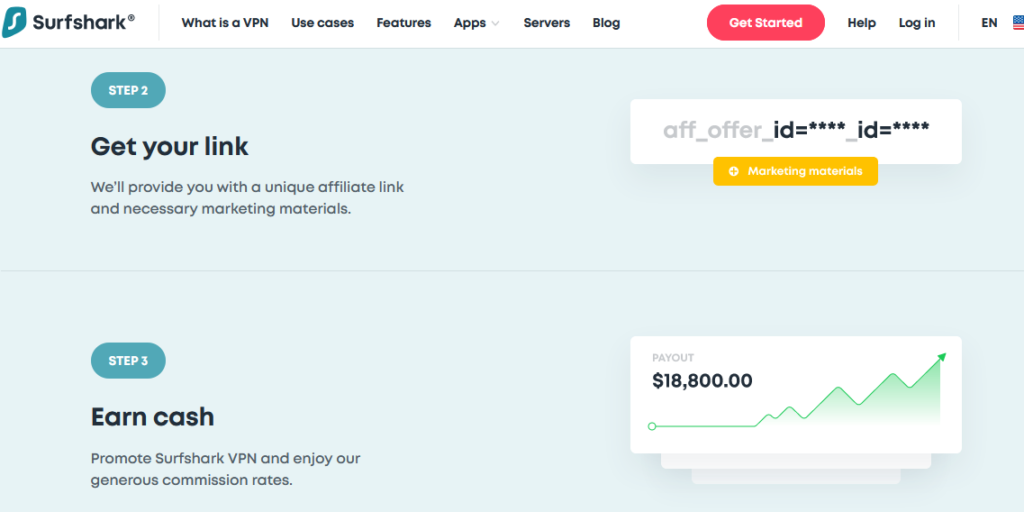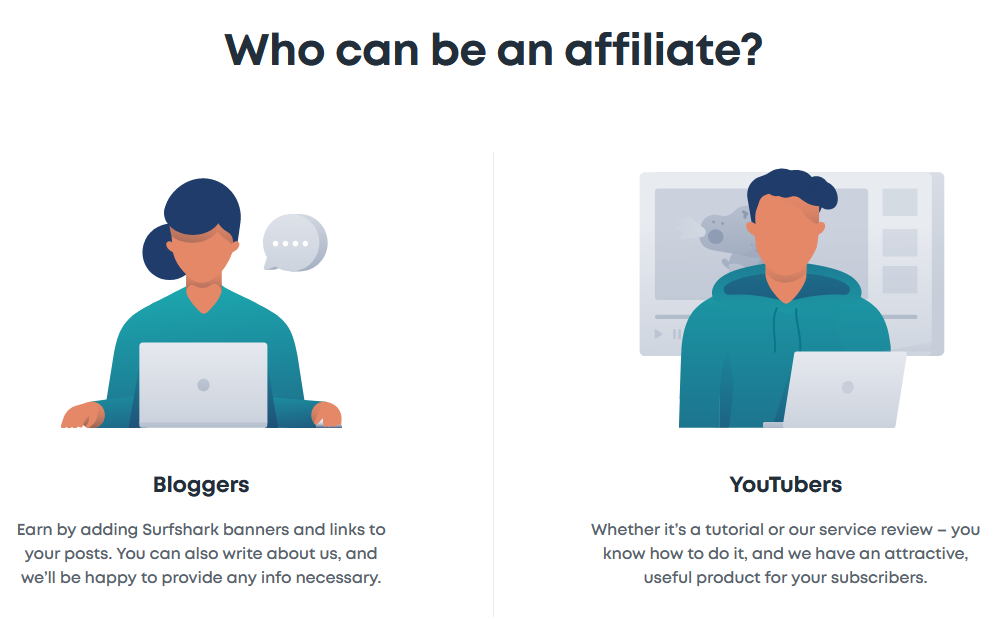 VPN provider shutting down it's affiliate program
While searching through the different VPN providers affiliate programs I found one provider, iVPN, which has closed it's affiliate program already in september 2016!
You can read more about it here:
"When we realised professional affiliates were signing up as customers to get a link, we created a separate signup page for them. As the VPN industry grew, a dizzying number of 'Best/top VPN' comparison sites popped up. And with the increasing competition, along came increasingly unethical behaviour (which is certainly not unique to the VPN industry)."
"In addition, it's clear to us that many unscrupulous affiliates rank providers in order of potential revenue. Providers that have better commission offerings, or website conversion rates, go straight to the top. It's not hard to see why. Many affiliates are spending thousands, or even tens of thousands, of dollars on advertising to get visitors to their site, and they lose if a visitor clicks through to a VPN and doesn't buy. – Why does this matter? When someone goes to Google and asks for the 'Best VPN' they expect to find information aiding them in identifying the best VPN for their needs. Not only would the above practices compromise this, but in some cases, people are using VPNs in circumstances where compromising their anonymity could be life threatening. For this reason alone, its imperative that companies advertising VPN services are honest about their relationship with the brands they are advocating."
I do not have to add anything to this statement, it says it so clearly. Check out the link above to read iVPN's whole blog article about their affiliate program showdown.
Affiliate Guides to maximize your earnings
There are already VPN affiliate program guides existing that are helping you to promote the "right" VPN to maximize your earnings.

Now that you've gotten some ideas on why VPNs are important to internet safety and learned more about 10 great VPN affiliate programs, it's time to focus on a niche. You could focus on promoting VPN Apps for iPhones to help iPhone users protect their information on the go. ExpressVPN works on all devices to ensure completely anonymous browsing from any location. They offer their affiliates a flexible commission structure that rewards them for higher sales volumes.
Affiliate programs vs user referrals.
Some of the VPN providers do just offer user referrals. This means that you as an active VPN user can send a refer link to a friend. If he/she subscribes to the same service as well, you will get a bonus of an extra month which will be added to your existing subscription at that provider. This model is also existing on for example password managers like Lastpass. You refer a friend to a service you are using and get a small bonus for that one.

There is a big different between those referrals and affiliate programs. Referrals are for users with with an active subscription at the VPN provider which will add extra subscription to their account when a friend buys the same service. Affiliate programs are cash-out programs to earn money for referring.

AirVPN is for example a VPN provider which is not at all rated or mentioned at the VPN ranking sites above. Just because they don't have an affiliate program?

Other VPN providers which are not offering an affiliate program and as a result, are not often found on many VPN review sites:
Leasons learned and how to choose a VPN provider
Which review can you trust? Which VPN provider should you choose?
Do affiliate programs make VPN providers untrustworthy? Not necessarily.
Do they make "reviews" inmoral, untrustworthy and possibly illegal? Yes.

Remember the statement from iVPN in their blog mentioned above, what false recommendation also could lead to:
"in some cases, people are using VPNs in circumstances where compromising their anonymity could be life threatening "

At the most VPN providers you can buy a 1 month subscription. Buy such a subscription at the providers you think could be interesting for you. Make your own review, test a few of them. Also the most providers offer own apps for Windows / MAC / iOS and Android (even if not all). Take that into reconsideration.

Check the number of countries available. Do you really need a VPN provider that has over 5.000 servers in 61 different countries (NordVPN), or one with over 3.000 servers in 160 countries?
How many countries do you really need to connect to with your VPN?
Wouldn't it be enough with a VPN provider that has 22 servers in 5 countries (AzireVPN), or 300 servers in in 37 countries (Mullvad) ?
Or why not just choosing a VPN provider from a well known IT Security company like F-Secure with 23 different countries to choose to connect to (F-Secure Freedome) ?

Choose wisely!
Try to test a few VPN provider yourself, before ending up in a long-term subscription with a provider that fulfills your needs and offer the services you need. It must not be one of the Top rated and recommended at VPN review sites which might be the right for you!

Be critical from which sources you get information from, and don't just trust any random VPN review site you find on the internet! Just because they are reviewing a lot of VPN providers and seems to know much about all of them doesn't mean they are trustworthy.

The review sites mentioned above show unfortunately that a lot of money can be earned by recommending certain VPN providers before others, which will of course result in untrustworthy and dishonest reviews.
Updated 20th of April – Interesting links: